550 Pharr Road
Project Description: Conversion from Office to Residential Variation Requested: Several as outlined below The project is a conversion of the existing office building to residential apartment building including 100 units including studio, one and two bedroom units and one 5 bedroom rooftop penthouse. Due to the existing configuration of the property and the fact that the street front retaining wall is integrated into the subterranean parking structure, it is not reafible to modify the existing street frontage. These existing conditions result in the need for the following variations:
Reduction of amenity zone.
Reduction of walk zone.
Elimination of supplemental zone.
Due to the reuse of an existing property designed as office, the development has significantly more parking than allowed in the district, therefore a variation is requested.
Due to the reuse of an existing property, additional variations are needed to reduce requirements for open space and public space.
Click image to download all documents: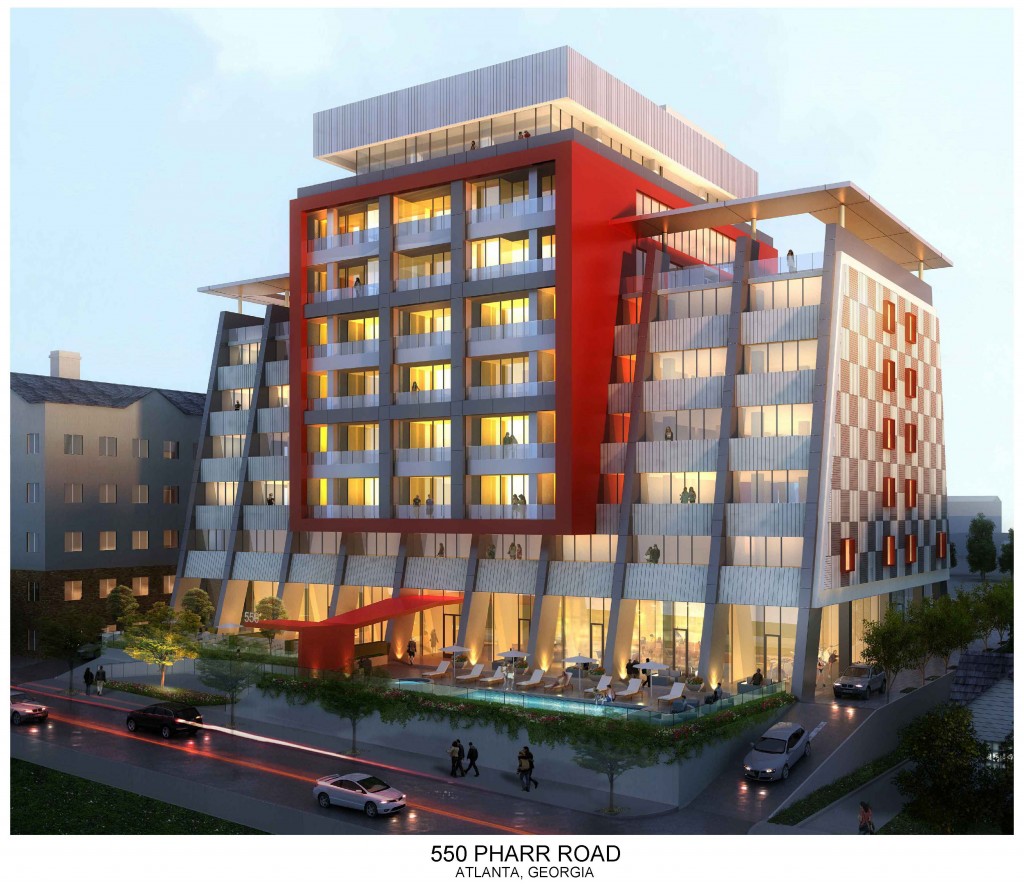 Applicant: Jessica Hill, Morris Manning Martin on behalf of Mark Middlebrook Lion Communities
SAP#:
Recommendation:
The DRC applauds the developer for the creative reuse of this property and finds the intent of the redevelopment consistent with the intentions of the SPI-9 district. Regarding the streetscape variations, the DRC recommends the applicant work with the City's Department of Public Works to determine whether it is feasible to take a lane out of Pharr Road to accommodate the streetscape frontage requirements. If feasible, the committee recommends this course of action be pursued. If the action is determined to not be feasible, the committee recommends approval of the requests for variations to the streetscape requirements for amenity zone, walk zone and supplemental zone. Regarding the exceedence of parking maximums – the committee recommends the developer be required to make every effort to minimize the exceedence by making use of the space to achieve other on-site amenities and requirements such as secured bicycle storage, pet walk area, workout facilities, etc. Regarding public space requirements – the committee recommends the developer make every possible effort to satisfy this requirement using public art in the form of a mural or mosaic along the front retaining wall, sculptural elements around the pool deck and/or sculptural design elements incorporated into the front canopy.