34 Irby Amendment
Project Scope:  Amendment to previous SAP – Dumpster enclosure
Click image to download all documents: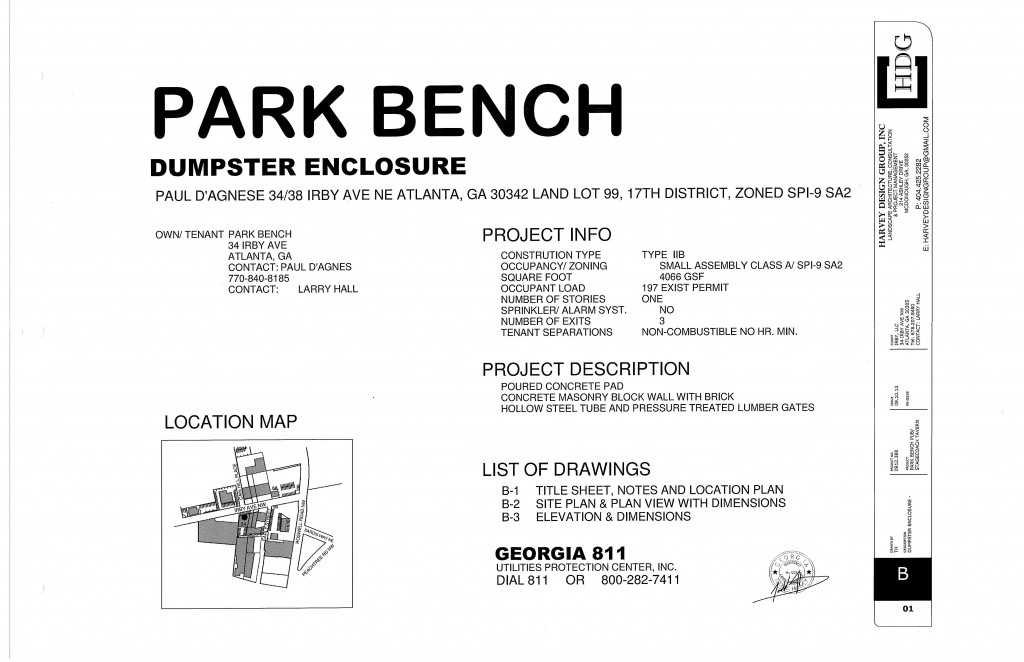 Applicant:  Dewayne Martin
SAP#:
Recommendation:  Staff site visit to the subject property identified a dumpster enclosure, brick shed and chained off alleyway which are not consistent with zoning code requirements.
The applicant indicated that the enclosure will be torn down and rebuilt to the specifications submitted to the committee.  The brick shed has been removed and the client has been notified that alley is City owned and cannot be chained off.
The DRC recommends approval of the amendment to the application as the dumpster satisfies the requirements noted in Sec 16.18I.019 (4).  Sally Silver abstained from voting.