Bhojanic / Seven Lamps – Shops Around Lenox
Project Description: Bhojanic- An Emory area favorite comes to Shops Around Lenox, the Bhojanic Indian restaurant will  be nested into one corner of the recently renovated Shops Around Lenox Development managed by HW properties.
Seven Lamps – A new restaurant concept featuring small plates and a gathering around the kitchen island feel is going to be nestled into the corner opposite Bhojanic anchoring the Shops Around Lenox development managed by HW Properties.
Click image to download all documents: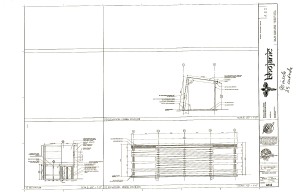 Applicant: Coley Garrett
SAP#:
Project Scope: New façade, entry doors, outdoor dining pavilion
Variation Requested:
The applicant presented two new dining establishments being built out within the two "internal corners" of the Shops Around Lenox development.  The Applicant noted that they had previously been approved by the NPU for liquor licenses and that no other variations are necessary.