Staff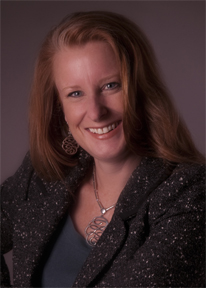 Denise Starling – Executive Director
denise@livablebuckhead.org
404-842-2682
With an undergraduate degree in Architecture and a Master's Degree in City Planning, from Georgia Institute of Technology, Denise began her career working with Atlanta's regional planning agency focusing on transportation and air quality issues and policy development.
After a brief stint with a private sector consultant, Denise was hired to launch the Buckhead Area Transportation Management Association and took the organization from a fledgling transportation-only organization with $100,000 in assets to one that has today expanded its programming to incorporate community development, sustainability and quality of life issues with more than $9 million in assets and an annual operating budget of $600,000.  Under her direct leadership, more than $20 million in outside funding was invested in the community and an additional $12 million in local investment was secured to support the organization's initiatives.
Highlights of Denise's accomplishments include:
14+ awards for exemplary programs and contributions, including being recognized by the Buckhead Business Association with their top Award "Bullish on Buckhead" in 2009 and by the Atlanta Business Chronicle Environmental Awards as the "Emerging Leader" in 2012
She designed and launched the unprecedented free shuttle, "the buc," which has been in operation for ten years.
She led the effort to develop a plan for addressing traffic along the community's most congested thoroughfare which resulted in the identification of $40 million in improvements, many of which are currently underway,
She led the effort to rezone the Buckhead Village which incorporated cutting edge form based zoning code and was adopted with no opposition from the community,
She led the creation of the Buckhead Collection Greenspace Plan, which identified the need for 106 acres of greenspace to be added to the community,
She  has acquired 10 acres of new park space for the City of Atlanta
She led the design and development of a 5.2 mile multiuse trail along GA400 which is currently under construction and adds 13 acres of new park land to the City.
She led the rezoning effort for the commercial core of the community which is redefining the future of the community.
She brokered the first partnership between the State DOT and City of Atlanta to use highway right-of-way for parks.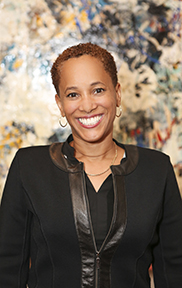 Kym Estis – Director of Development
kym@livablebuckhead.org
404-842-2689
Kym Estis offers over 20 years of business development and fundraising experience to Livable Buckhead. She began her career in environmental consulting and management consulting in Washington DC, where she authored a book of case studies on recycling programs and solid waste management. Upon moving to Georgia, Kym transitioned those management skills into a successful career working with a variety of nonprofits as a fundraiser and as a consultant specializing in fundraising, strategic planning, and nonprofit communication.
A resident of Buckhead, Kym is an active community volunteer and has supported nonprofits around Georgia in several capacities, including PTA president, soccer coach, board member, and event chair. She is a graduate of Leadership Georgia and Leadership Greater Washington (DC). Kym joined Livable Buckhead in September and will lead the organization's fundraising activities, focused on community engagement and a capital campaign to support PATH400.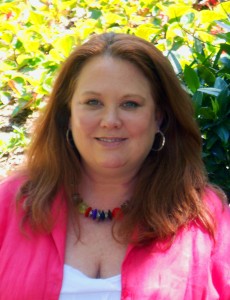 Rebecca Stokes – Financial Manager
rebecca@livablebuckhead.org
404-842-2687
Rebecca joined Livable Buckhead in July, 2012. She comes to Livable Buckhead with a vast amount of experience in the office and financial management.  Rebecca handles not only all book keeping and financial oversight for the organization, she also ensures the organization is running smoothly on a day to day basis and administers all benefits and personnel issues for the organization.  She routinely participates in program administration for those programs with significant financial components to ensure they are appropriately tracked and prudent financial controls are maintained.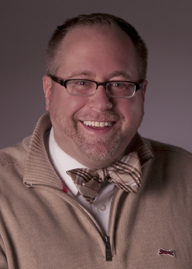 Scott Cantrell – Director of Community Outreach and Communications
scott@livablebuckhead.org
404-842-2685
Scott joined Livable Buckhead in May 2005 as the outreach coordinator. Scott is responsible for communications and management of various other projects, including the Buckhead Eco Collection. Scott ensures that Buckhead is well informed. Prior to joining Livable Buckhead, Scott was a project manager in the fine arts industry.
Originally from Pensacola Beach, Fla., Scott has degrees in political science and international business from the University of West Florida.  In his spare time, Scott advocates for organizations such as Georgia Equality, WABE 90.1 and DREAM Dachshund Rescue, where one of his two Dachshund's were adopted.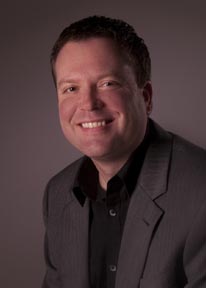 Tony Peters – Business Development Manager
tony@livablebuckhead.org
404-842-2691
Tony joined Livable Buckhead in February of 2011 as the Business Development Manager.  Tony will function primarily in a sales and community liaison capacity representing initiatives under BATMA, the Buckhead CID and Livable Buckhead.  

Prior to joining LBI, Tony spent over 5 years as the Program Director of the Perimeter Community Improvement District.  Tony's main responsibility was managing the implementation of over 25 million dollars worth of transportation improvement projects that continues to successfully contribute to the overall economic vitality of the Perimeter area.  

Tony attended Auburn University earning a degree in Hotel/Restaurant Management.  He is married to his wife Brooks, a 13 year special education teacher with the Forsyth County School System.  They have two children, Augie – 7 and Lacey Ann – 5.  Tony enjoys spending time with his family, golfing, cooking and Auburn University football.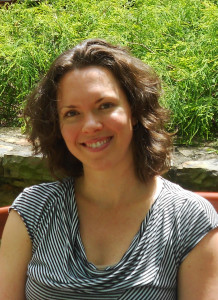 Nicole Smith – Client Account Manager
nicole@livablebuckhead.org
404-842-2694
Nicole hails from the "Valley Isle" of Maui, Hawaii and moved to Atlanta in 2008 by way of California. She joined Livable Buckhead as Client Accounts Manager in April 2014 after two years as Program Manager with the Perimeter Transportation & Sustainability Coalition.  Prior to that she worked for a general contracting firm and was involved in the administration of all aspects of building construction. She holds a BA in liberal arts from Scripps College in Claremont, CA.
In her role with Livable Buckhead, Nicole is tasked with developing and implementing commute options programs with Buckhead employers to promote the use of alternative modes. Nicole herself is an everyday transit rider and occasional bike rider.  In her free time she enjoys spending time outside with her dogs, reading, cooking, dancing country two step and west coast swing, and cheering on the US Women's National Soccer team.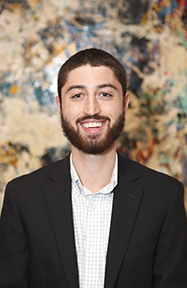 Bruce Battle – Sustainability Specialist
bruce@livablebuckhead.org
404-842-2692
Bruce is a graduate of the Georgia Tech master's program in City & Regional Planning where he specialized in environmental planning and sustainable urban development.  As a LEED-accredited professional (LEED AP ND) he is knowledgeable about green building and low-impact urban development, and his expertise in sustainability also extends to solid waste management, renewable energy, and ecological conservation. In addition to managing Livable Buckhead's sustainability programs, he employs his skills in data management and mapping to generate reports that help our organization promote economic development within the Buckhead submarket.
Bruce is a lifetime resident of the Buckhead area, and lives in the Chastain Park neighborhood with his fiancé and two dogs. Outside of work he enjoys tennis, mountain biking, and live music, and he volunteers primarily in support of local greenspace and recycling.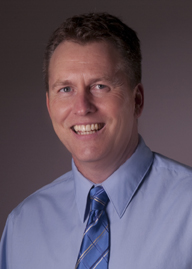 Calvin Cromer – Program Administrator
calvin@livablebuckhead.org
404-842-2684
Calvin has served as Livable Buckhead's program administrator since January 2005. Before joining Livable Buckhead, he worked in the travel industry for 10 years. Calvin is a Georgia native who has lived in the Atlanta metro area for 14 years. Concentrating on management, he graduated with a bachelor's of business administration from Valdosta State University, after receiving his associate's degree in business administration from Abraham Baldwin College.
When he is not ensuring that all discounted MARTA passes have been distributed and administrating the vanpool program, Calvin enjoys exercising, watching movies and spending time with friends.