Making Buckhead. . . so very livable.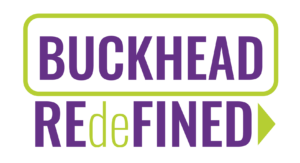 BUCKHEAD REdeFINED
Today, Buckhead is in the middle of a transformation from a place designed around the automobile to a more vital urban center focused on the pedestrian experience and mobility options. Yet, key challenges must be overcome in Buckhead's future public and private realms for it to achieve its full potential as a great, distinctive urban place. 
PARK(ing) DAY 2017 
Are you looking for a team building event? Do you have a vision of how greenspace should look? Well we have an event for you.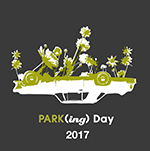 PARK(ing) Day is a worldwide event where citizens, artists, and activists collaborate to temporarily transform parking spaces usually reserved for cars into temporary public parks or displays of art or community.
For PARK(ing) Day, Livable Buckhead will work with partners and sponsors to transform 42 parking spaces in the highly visible Lenox Square parking lot facing Peachtree Road into "park-like" settings over lunchtime on Friday, September 15th. The goal is to demonstrate the value of increased greenspace in our community by swapping parking for some fun and creative play spaces.