Michael W. Outlaw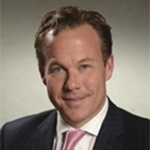 Michael Outlaw
joined Morgan Stanley as a financial advisor in the Charleston, South Carolina office after receiving his MBA from the University of South Carolina in 1996.
In 1998, he became Vice President and then accepted the position of Sales Manager in the Jacksonville, Florida Complex. Michael joined the Ponte Vedra branch in 2000 as Branch Manager and was promoted to Complex Manager of the Indialantic, Florida Complex in 2001. This complex included the Indialantic, Vero Beach, Cocoa Beach and Suntree offices. Michael assumed his role as Area Manager for the Sarasota/Tampa Bay area in October, 2003.
In March 2006, Michael became the District Manager for the Southeast District based in Atlanta, Georgia. In conjunction with the reorganization of the Southern/Western Division in 2008, Michael Outlaw was named the Southern District Manager based in Atlanta, Georgia. Effective February, 2009 Michael was appointed Complex Manager of the Washington, DC Morgan Stanley Smith Barney complex. In May 2010, Michael was named Complex Manager of the Buckhead Complex in Atlanta, Georgia. Michael received On Wall Street Magazine's Top 100 Branch Managers Award in 2009, 2010 and 2012.
This entry was posted on Tuesday, November 28th, 2017 at 12:00 pm and is filed under . You can follow any responses to this entry through the RSS 2.0 feed. Both comments and pings are currently closed.
Quick Links
Loading
Donate to Livable Buckhead
Last Tweets
Follow @LBI30326