Donate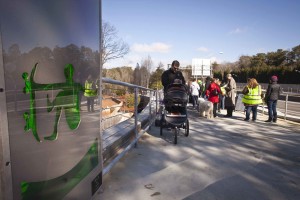 We invite you to support the vision of Livable Buckhead and our work to improve and enhance the Buckhead community.
Your membership or donation to Livable Buckhead supports these values:
Environmental Sustainability
Alternative Transportation and Commute Options
Community and Economic Development
Every Livable Buckhead program supports at least one of these core values, bringing community and a sense of place to help Buckhead thrive socially and economically.
Livable Buckhead is a nonprofit 501 (c)3 organization, as defined by the US Internal Revenue Service section 501 (c) 3. All donations are tax deductible to the full extent provided by the IRS.
CLICK HERE to make a tax deductible donation to Livable Buckhead, Inc. Donations are processed through PayPal.
Other ways to give: 
Discover Giving: Discover Giving is a partnership with an organization called JustGive, which provides Discover customers a way to donate to Livable Buckhead with their Discover Card.
CharityChoice: Charity Gift Cards from CharityChoice – give just like a commercial gift card.
Members GiveSM : Use any American Express® Card for Charitable Giving
eBay Giving Works: eBay Giving Works is a program that helps sellers list items on eBay to benefit nonprofit organizations.
iGive.com: iGive.com is a free service to causes and members. iGive is the first online shopping mall where a portion of each purchase is donated to your favorite cause.