PARK(ing) Day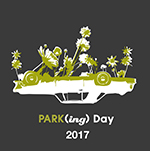 WHAT IS PARK(ing) DAY?
PARK(ing) Day is a worldwide event where citizens, artists, and activists collaborate to temporarily transform parking spaces usually reserved for cars into temporary public parks or displays of art or community.
Buckhead has a great opportunity to demonstrate the lack of public park space in the community and emphasize the importance of parks! Livable Buckhead will use PARK(ing) Day to help call attention to the need for more urban open space, to generate critical debate around how public space is created and allocated, and to provide a fun opportunity for positive community interaction in an unlikely place: the Lenox Square parking lot!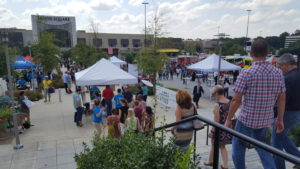 THE EVENT
For PARK(ing) Day, Livable Buckhead will work with partners and sponsors to transform 42 parking spaces in the highly visible Lenox Square parking lot facing Peachtree Road into "park-like" settings over lunchtime on Friday, September 15th. The goal is to demonstrate the value of increased greenspace in our community by swapping parking for some fun and creative play spaces.
HOW DO PARKING SPACES BECOME PARKS?
Each sponsor will be given a space in the parking lot. The sponsor can decorate in a way that embodies their organization OR donate the space for a nonprofit to transform. Either way, sponsors or nonprofits supply materials and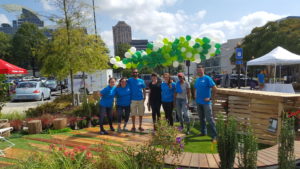 theme for the space. The only limitation is imagination. In other cities, parking spaces have been transformed into temporary free health clinics, urban farming demonstrations, art installations, free bike repair shops, mini-soccer fields – the possibilities are endless! Of course, no religious, political or otherwise offensive messages are allowed – and no open fires – but that's about it for rules.
Livable Buckhead and Simon Property Group reserve the right to remove any displays deemed offensive.
PARTICIPANTS: Interested in creating your own vision of greenspace? Find out more or register.
SPONSORS: Help ensure that PARK(ing) Day is a success and become a sponsor.
PARK(ing) Day – 2016