Tower Place Park
Regent Partners and Livable Buckhead Partner to Designate Tower Place Park as Permanent Greenspace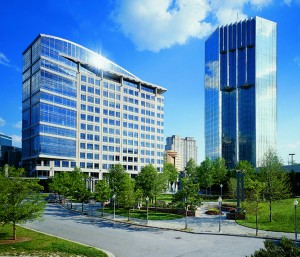 Regent Partners has taken steps to permanently protect Tower Place Park as greenspace by donating a conservation easement to Livable Buckhead, the nonprofit organization working to establish a network of parks, trails and greenspaces in the Buckhead community. Having just a single year of operation under its belt, this is the first conservation easement that has been donated to Livable Buckhead, and it ensures that Tower Place Park will remain greenspace in perpetuity.
In exchange for donating the easement and forgoing the future development allowed on the site, a 24-story tower including a 350 room hotel and 124,500 square feet of residential plus an eight level 515 space parking deck, Regent Partners will be able to take a tax deduction while the Buckhead community gains another park.  Architect of the arrangement, Jim Feldman, principal – development services with Regent Partners, saw the opportunity as "an example of two converging interests — the need for tax deductions and the need for greenspace in the community. It just made sense."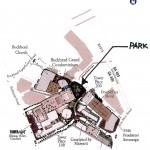 The 0.85-acre park, located in the Tower Place development, offers office building tenants and residents of adjacent condominiums a place to take a break, walk their dogs or eat their lunches outdoors.  Operating expenses for the park are supported through agreements with the surrounding property owners, ensuring that Livable Buckhead is not taking on any financial liability associated with the park.
"This donation helps our bottom line, but more importantly it was the right thing to do," said David Allman, owner and chairman of Regent Partners. "Livable Buckhead is doing some tremendous work to bring more parks to this community and we wanted to support that in a tangible way."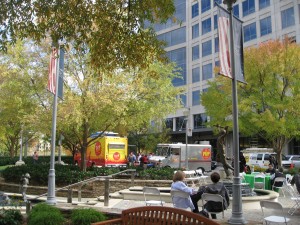 Livable Buckhead is now the only certified land trust in Buckhead, paving the way for similar conservation easement donations in the future. Such donations will be important to the organization's implementation of the Buckhead Collection – the plan for a network of parks, trails and greenspaces that was created by Councilman Howard Shook, Buckhead Community Improvement District and Neighborhood Planning Unit B.
"This is a tremendous contribution and a very strong vote of confidence in Livable Buckhead and the Buckhead Collection," said Denise Starling, executive director. "By permanently establishing this park, David Allman and Regent Partners have made a strong, positive statement about the value of parks and greenspace. I hope others will see this donation and consider it as an option for their properties."
The Buckhe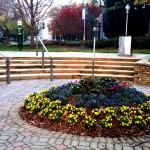 ad Collection will add 106 acres of plazas, parks, dog runs, trails and greenways and street and sidewalk improvements to District 7. Work on the Buckhead Collection is already well underway, with the first trail — which runs alongside GA 400 — in design and zoning changes required for plazas, dog parks and other plan elements nearly complete as well.