Sprinkles Cupcakes – Lenox Square
Project Scope: new cupcake retailer
Click image to download all documents: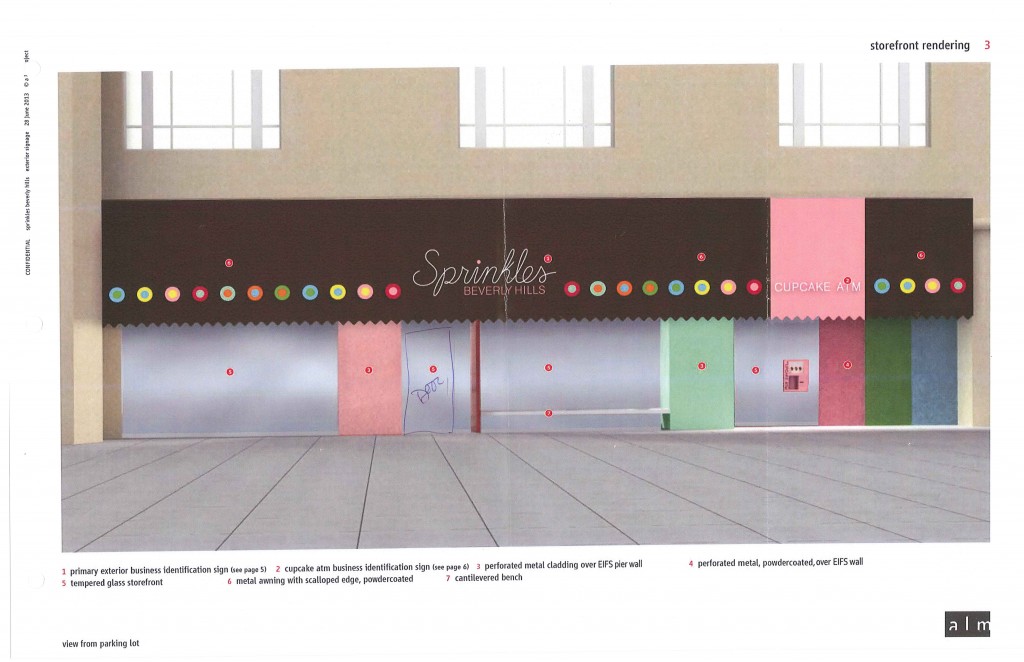 Applicant:  Patti Wallis
SAP#:
Variation Requested:  The applicant presented the proposed plans for the new cupcake retailer, Sprinkles, in the Peachtree frontage to the right of the main entry to Lenox Square on the street level. The application includes a new retail space, and cupcake production operation as well as a cupcake self-serve "ATM" that will be open 24/7.   The applicant noted that previous plans submitted to the City have been revised to meet the 65% fenestration requirements.
Recommendation: The DRC recommends approval of this application.