Matt Samuelson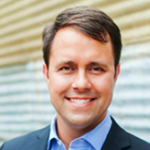 Matt Samuelson
is President of Integral-Gude Program Management where he provides the impetus for the company's growth and expansion. Matt brings over 20 years of construction and program management experience with an expert understanding of planning, design, costing, contracting, execution, delivery, operations and life cycle management of facilities and capital improvements.
Samuelson's career path began at Danis Industries, a heavy civil construction firm focused on water, waste water and infrastructure and continued with Beers Construction's healthcare and education projects prior to moving to the Owner's side of project over 15 years ago. He served as President of CCL Associates, leading it's brand development and offerings on over $1B in development and construction costs. Samuelson continued his dedication for program management in founding a firm that specializes in campus, recreational, performance and assembly spaces that he left with his partners to continue operations when he joined IntegralGude Program Management in 2012 to focus his energies on championing the company to its current position as a market leader in program management services throughout the southeast, nationally and in the caribbean.
Samuelson graduated from the Georgia Institute of Technology with a Bachelor's degree and received a certificate of engineering from Oxford University. He is a member of the 2014 Class of Leadership Atlanta and his board service has included the Fellowship of Christian Athletes, Atlanta Public Schools Local School Council, True Colors Theatre Company and currently serves on the Boards of the Metro Atlanta YMCA, Livable Buckhead, Inc., and Velocity Productions. Matt is married to Kari, a fellow graduate of Georgia Tech, with whom he has two sons and a daughter.
This entry was posted on Wednesday, June 10th, 2015 at 4:27 pm and is filed under . You can follow any responses to this entry through the RSS 2.0 feed. Both comments and pings are currently closed.
Quick Links
Loading
Donate to Livable Buckhead
Last Tweets
Follow @LBI30326