Renovation – Atlanta Tech Village
Project Scope: major renovation
Click image to download all documents: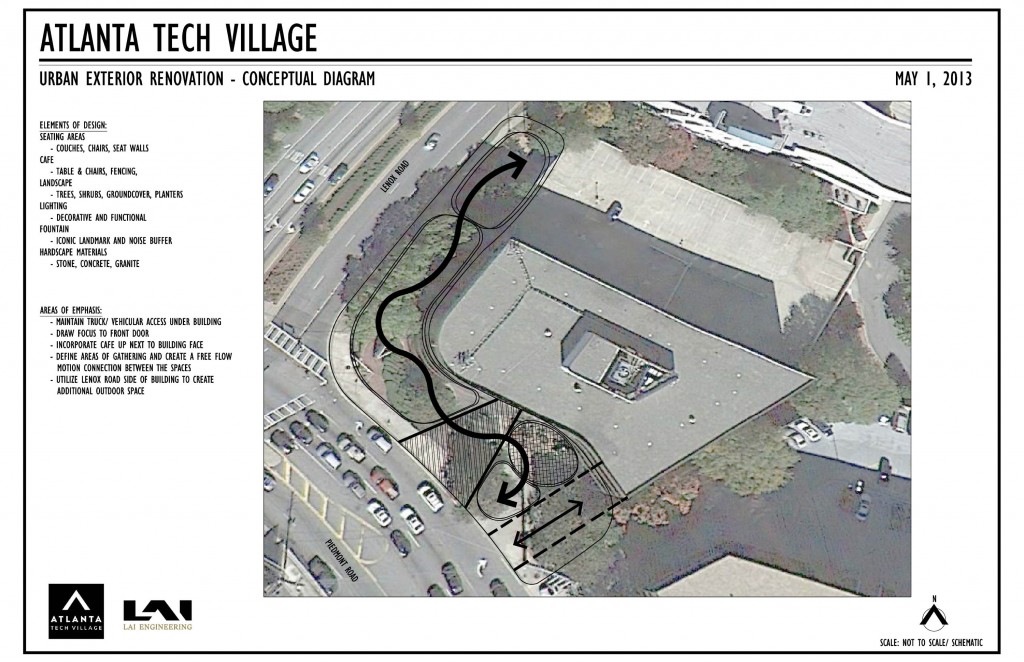 Applicant:  Gensler, Corey Overton, Michael Lutz, Thomas Paz, Alicha Smith, Johnson Cook
SAP#: not filed yet
Recommendation – The committee was very supportive of the concepts presented including rooftop terrace, outdoor seating, EV charging, removal of streetfront parking, relocation of the monument sign, exterior recladding, zipcar, bicycle amenities  and activation of Lenox Road.  The committee advised the applicant to consider modifications to support connectivity to the GA400 Trail, enhanced pedestrian connectivity and friendliness of the adjacent intersection, interface with proposed Prominence Phase II development and accessibility to MARTA pedestrian bridge.
The applicant plans to submit an SAP prior to the next meeting and will present official plans and elevations at the June DRC meeting.  They plan to have construction underway for exterior renovations in January 2014.