Grand Hyatt
Project Description:  Terrace renovation/enclosure of existing.  The existing rooftop terrace on the east façade of the building will be fully enclosed including carpeted, lighting sound system to be used as prefunction space for the ballrooms which have been recently renovated.  The enclosure is 1,417 sf.  The façade will match the existing building looking as an original part of the design rather than the existing temporary addition.
Click image below to download all documents: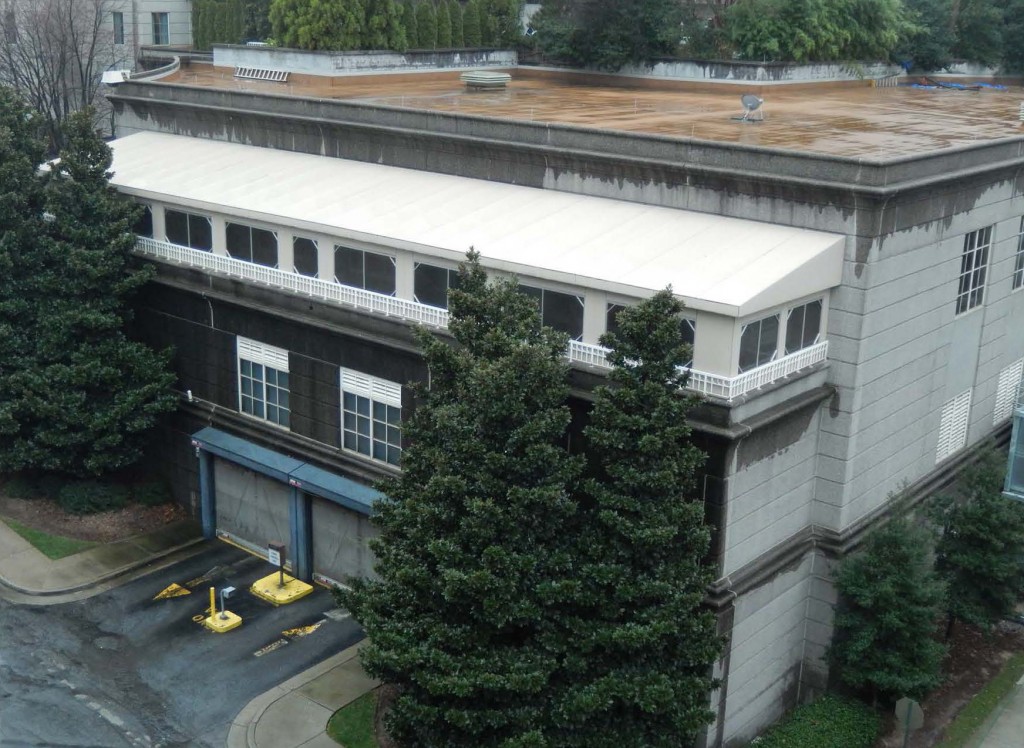 Applicant:  Vickie Smith
SAP#: not filed yet
Variation Requested:
Recommendations Regarding Variations: No specific variations are necessary.
 Recommended Changes: The committee would like to see significant efforts made to preserve the existing magnolia trees below the area of the addition adjacent to the parking deck entry.
Suggested Considerations: The committee also recommends the applicant consider materials other than EIFS for the cornice.