Commute Options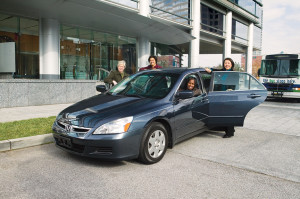 Using an alternative commute option not only significantly decreases your commute time and cost, but also improves our region's air quality and reduces the traffic on our highways. Choose from a variety of options to fit every type of commute.
Carpool – Sharing the ride saves money on gas and wear and tear, and it also helps reduce the stress of driving. How do you find a good carpool partner near you? Use the Georgia Commute Options ridematch database to get connected.
Compressed Work Week and Flextime – If you can't change how you get to work, change when you work. Flextime allows you to set your own start and finish times, so you can work the same number of hours while avoiding peak traffic. Compressed work weeks allow you to avoid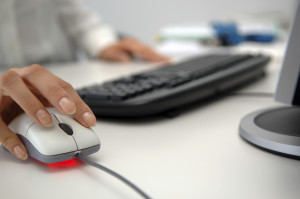 peak travel times and by shortening your work week and working more hours per day, such as 40 hours in four days.
Telework – Avoid traffic altogether by working from home. Not only do you save time and money, but teleworking also helps improve productivity! We can help teach you the best ways to stay productive and even assist with making the case to your boss.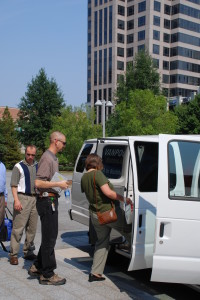 Vanpool – Vanpools operate like mini-transit services that offer a safe and comfortable ride to work. Typically comprised of seven to 15 commuters with rotating drivers, vanpools are a great choice for long commutes. Livable Buckhead can assist with finding existing vanpools, forming new vanpools and helping take advantage of tax breaks. Thanks to funding from the Buckhead CID, our area is the only one in the region that offers a vanpool subsidy to make your ride more affordable.
Transit – Buckhead commuters have access to three convenient MARTA stations: Buckhead, Lenox and Lindbergh, in addition to 16 regular MARTA bus routes and one Xpress Line (from Discover Mills). In addition, the buc provides free shuttle service from the Buckhead and Lenox MARTA stations to popular office buildings and retail locations. With all these choices, there's no reason not take advantage of transit. Even better, Livable Buckhead can help you get a 20 percent discount on monthly MARTA passes.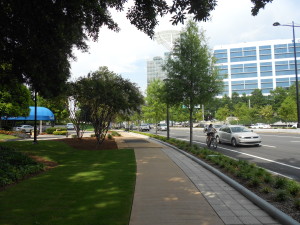 Bike/Walk – If you live within walking or biking distance of your job, why not get your daily workout in during your commute? Plus, MARTA buses and trains are equipped to handle bikes, allowing you to extend the range of your bike commute far outside Buckhead. These human-powered commutes mean better health and no pollution.
To learn more about commute options and how Livable Buckhead can help you, contact Nicole Smith at Nicole@livablebuckhead.org or (404) 842-2694.