2017 Platinum Partners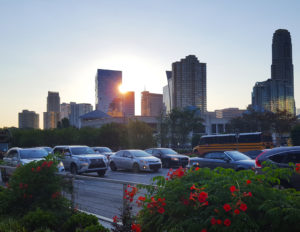 For an employer to qualify as a Platinum Partner, at least 20 percent of all employee trips to the employer's work site must involve alternatives to driving alone and companies must actively educate employees about commute options.
Livable Buckhead's Employer Platinum Partners
Alta Language Services
Anthem, Inc.
Applied Systems. Inc.
Cousins Properties, Inc.
Earth University Foundation
Grizzard Communications
Livable Buckhead Inc.
MARTA
McAngus Goudelock & Courie, LLC
Pershing Yoakley & Associates
Premiere Global Services
RentPath
RSUI
Rubicon Global
Safeguard Self Storage
State Street Global Services
Terminus Software
Transunion
Vacation Express
W Hotel – Buckhead
For a property manager to become a Platinum Partner, the facility must offer at least five specific amenities that benefit tenant employees who use commute alternatives, such as preferred parking for carpools/vanpools, shower facilities for bicycle commuters, secured bike racks, sells transit passes on site, a No Idling policy for vehicles on premises.
Livable Buckhead's Property Manager Platinum Partners
APG Real Estate Services
Banyan Street Capital
Core Property Capital
Cousins Properties, Inc.
Crocker Partners
Cushman & Wakefield
Highwoods Properties
John Hancock
Parmenter Realty Partners
Transwestern