Capital City Plaza 3350 Peachtree Road
Project Scope: Addition of front outdoor dining and rework of streetscape.
Click the image to download all documents: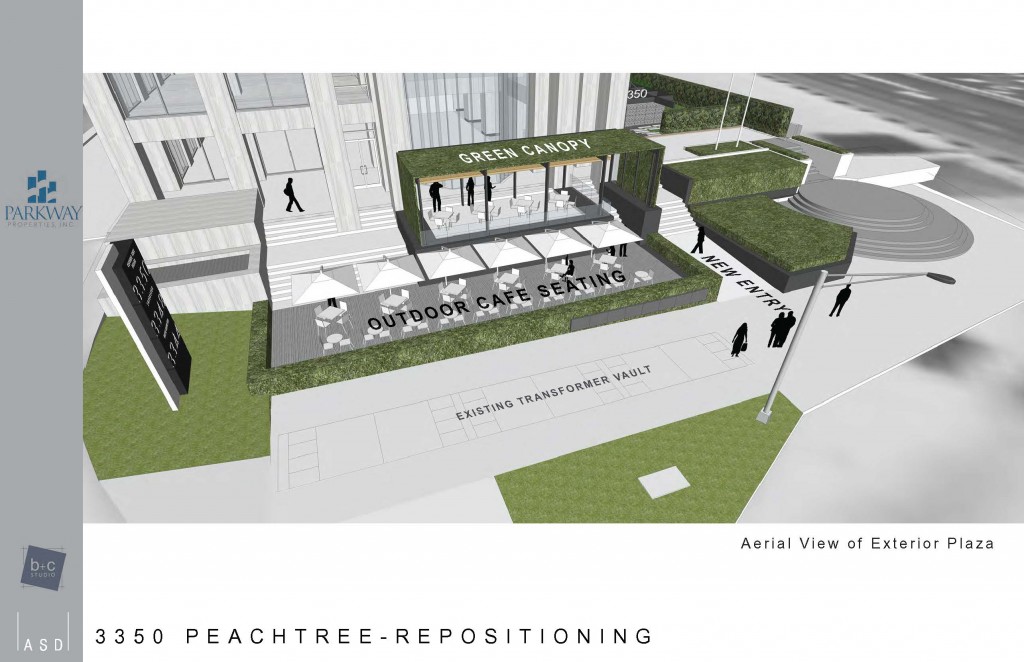 Applicant:  Sean Murphy/John Barton/ Kate Urey/ Princeton Porter/Michael
SAP#:
Variation Requested:  The applicant provided background for the project indicating that it was part of the 15-year lease requirements negotiated with new tenant Pulte homes and as a result on a very fast timeline for development.  They noted a goal of repositioning the property to reorient its current orientation from the side to the Peachtree frontage.  The building will be renamed 3350 and a comprehensive way finding program is under development with Tower Place 200, Sovereign and 3344. The new café tenant has not been secured at this time, but is likely to be a farm to table operation with a market element incorporated.
The committee recommends the incorporation of potted plants/planters to emulate the streetscape where utility conflicts and curbing prevent relocation of the curb.  The committee recommends the applicant be required to incorporate the existing buc stop.  The committee recommends the incorporation of a landscaped median on the driveway between 3344 and 3350.  The committee made the applicant aware of the proposed sculpture program under development and recommends the applicant incorporate the proposed art.