Bantam & Biddy
Project Scope: New Restaurant in Lenox Square- old Brasserie LeCoze spot
Click image to download all documents: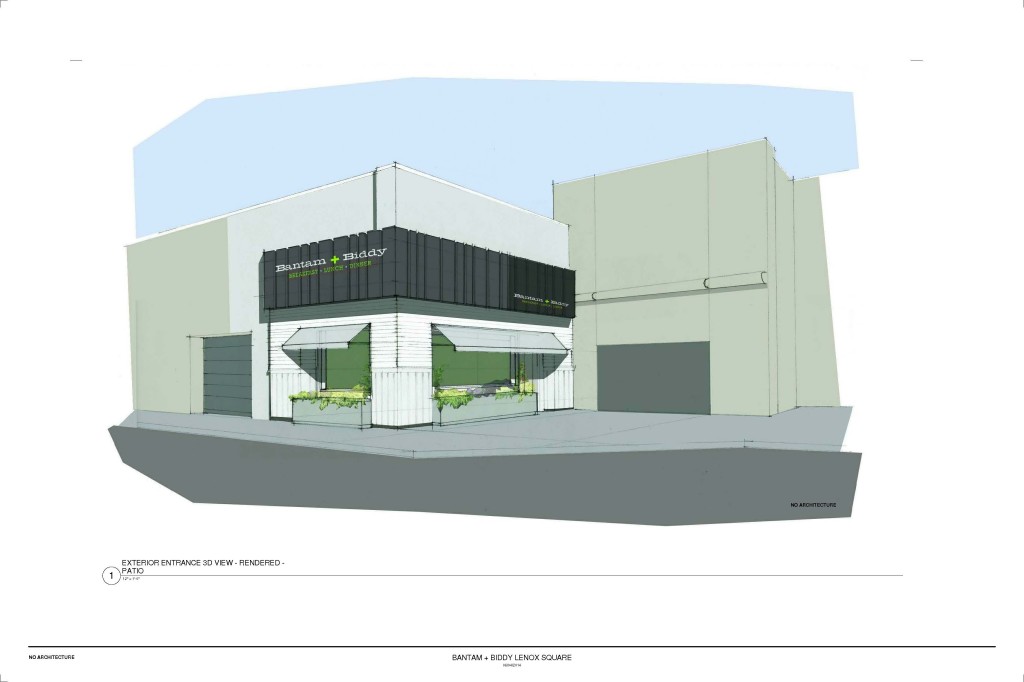 Applicant:  Shaun Doty/ Tim Nichols
SAP#: not submitted
Variation Requested:
Description – New 2600sf restaurant in west wing of Lenox Square mall. Comfort food southern inspired chef driven diner-type experience.  Includes indoor and outdoor/semi enclosed space.  Will serve breakfast, lunch and dinner.  Anticipated to open in October 2014. Fourth store of this concept by restaurateur, Shaun Doty, who started brands such as Yeah Burger, mumbo Jumbo, Mid City Cuisine, Sean's, and Table 1280.
Recommendations:
 Shift existing planter box or select narrower box to avoid encroachment into pedestrian circulation area of sidewalk on the face of the outdoor dining facing valet.  Line the box up with the existing exterior footprint of the building.
Include on plans details of roll down enclosure to be used for outdoor dining area during off season months.  Ensure enclosure includes clear material to meet fenestration requirements in code.
Consider working with Livable Buckhead to provide discount MARTA cards for staff.