AMLI – Apartment Development City Place (Site D Roxboro Road)
Project Description: New Construction.  The proposed development includes 240 units of rental housing – 45% are one bedroom units, 40% 2 bedroom and 15% 3- bedroom.  The site is divided into two somewhat separate pieces incorporating 180 units in the tower on the west side of the property and 60 units wrapping the parking structure to the east side of the property facing Roxboro Road.  There are 423 parking spaces, bicycle parking, a recycling program, pet walk and the development will pursue LEED for homes certification. The park included in the master plan for this site will be built out with the first phase of development.  The units wrapping the parking deck have stoops directly onto Roxboro Road.
Please click image below to download all documents: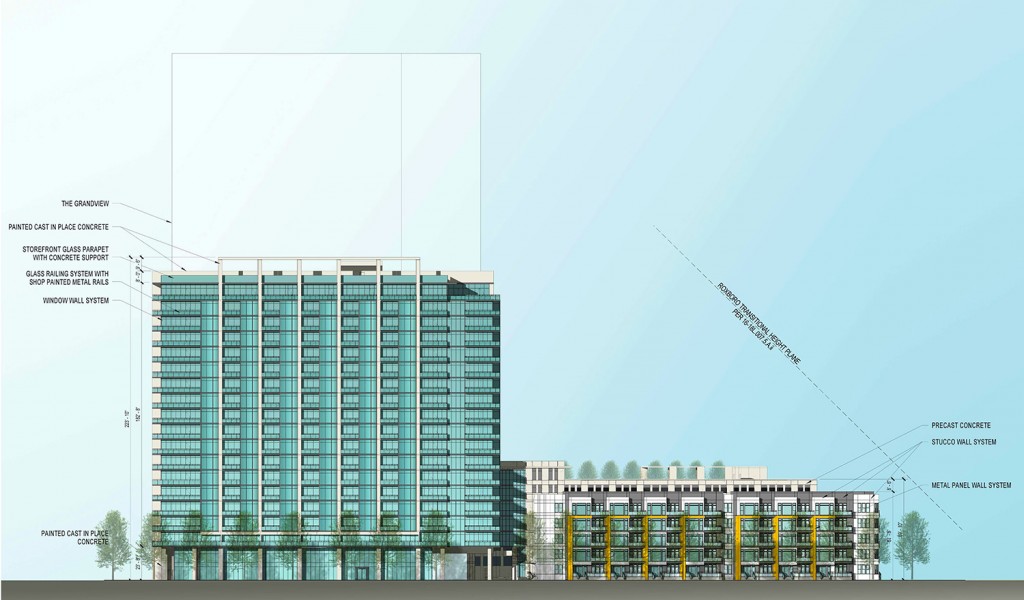 Applicant:  AMLI – Fred Schreiber /Cooper Carry – David Goodman
SAP#:
Variation Requested: 
Recommendations Regarding Variations:  Section 16-18L.012 Table 8 – The committee supports the request for a variation to reduce the required number of loading spaces from three to two.
Recommended Changes:  The committee requests the applicant include significant vegetative screening on the northern side of the parking deck to mitigate visual impacts to neighboring Grandview residents.
Suggested Considerations:  The committee recommends the applicant explore ways to provide connectivity to the conservation easement running north of the property.