AMLI – Apartment Development City Place (Site A – East Paces Ferry) – Second Submittal
Project Scope: Second Review
Click image to download all documents: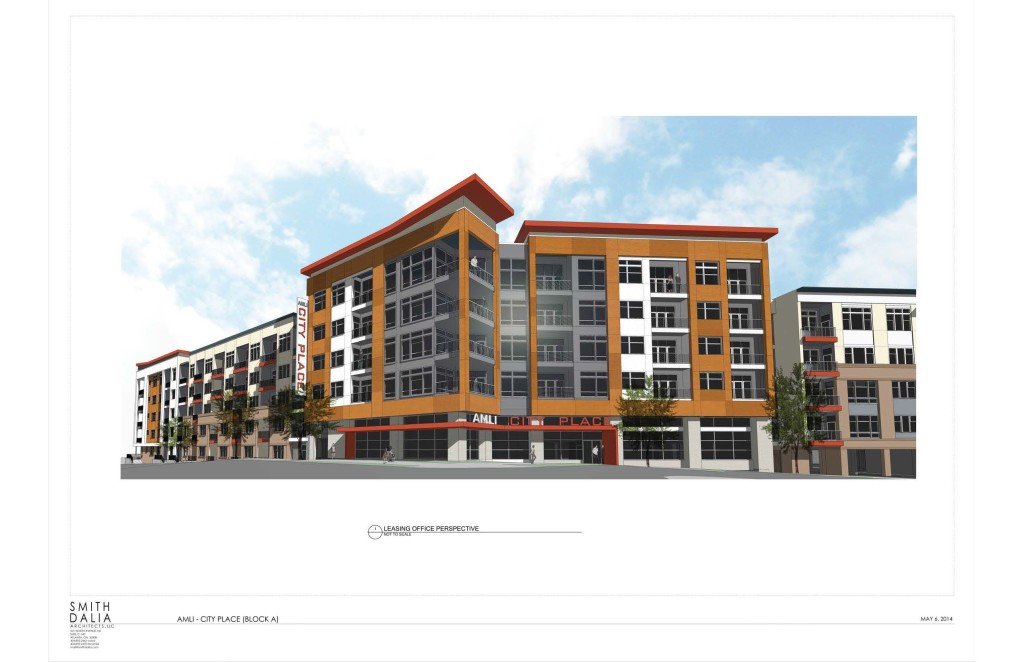 Applicant:  Smith Dalia, Fred Schreiber
Changes:  Focused on articulation along East Paces Ferry and Roxboro to break up the feel of the building.  Incorporated several new design elements to accommodate this.  Defined three major elements and raised parapet to further define.  Modified East Paces Ferry corner to emphasize gateway to community. 
Recommendations on Variations:
Reduction of loading spaces.  Recommendation approve
Reduction of floor to ceiling height requirement on East Paces Ferry.  Recommend approval as applicant has modified plans to visually articulate this height.
Supplemental zone – in several areas the building encroaches approximately two feet into the supplemental zone.  The committee recommends approval of this request, however recommends the applicant modify designs to find the space needed to eliminate the need for this variation.
Recommend Changes:
Screening of dumpster to include opaque materials.  Revise notes on plans to remove "open."
Coordinate with Jonathan Lewis at City of Atlanta to ensure connectivity with PATH400 through on street East Paces Ferry connection.