3402 Piedmont Road
Project Scope:  Replacement of front façade windows and modification of side windows to doors. Placement of storage shed to rear of property.
Click image to download all documents: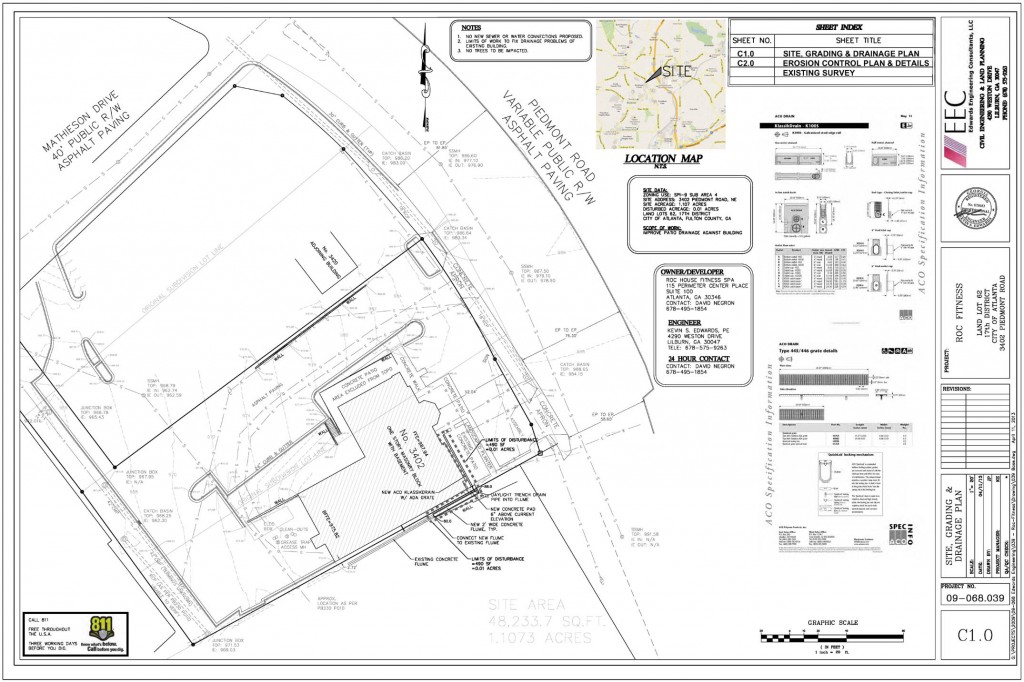 Applicant:  Garrett Coley
SAP#: SAP13-061
Recommendation: 
DRC Member Bonnie Dean recused herself from consideration of this project as she represents the owner of the property.
The committee notes that the site currently carries conditions that are unknown to the committee and advised the applicant that all conditions must be satisfied.
 Approval of the replacement of the existing front façade windows to address leakage issues and is of the understanding that the current openings will remain the same in size and configuration,
Incorporation of additional screening of the storage shed to be compliant with dumpster screening as required by the ordinance,
Removal of the "middle" curb cut noted on the plans,
Striping of pedestrian walkway from the rear parking along the side access driveway to better facilitate safe pedestrian circulation,
Installation of 2 bike racks, and
Installation of a vegetative screen 30 to 42" in height between the street and the front parking.