3135 Piedmont Road – Red Pepper Taqueria
Project Scope:  Extended canopy for outdoor dining
Click image to download all documents: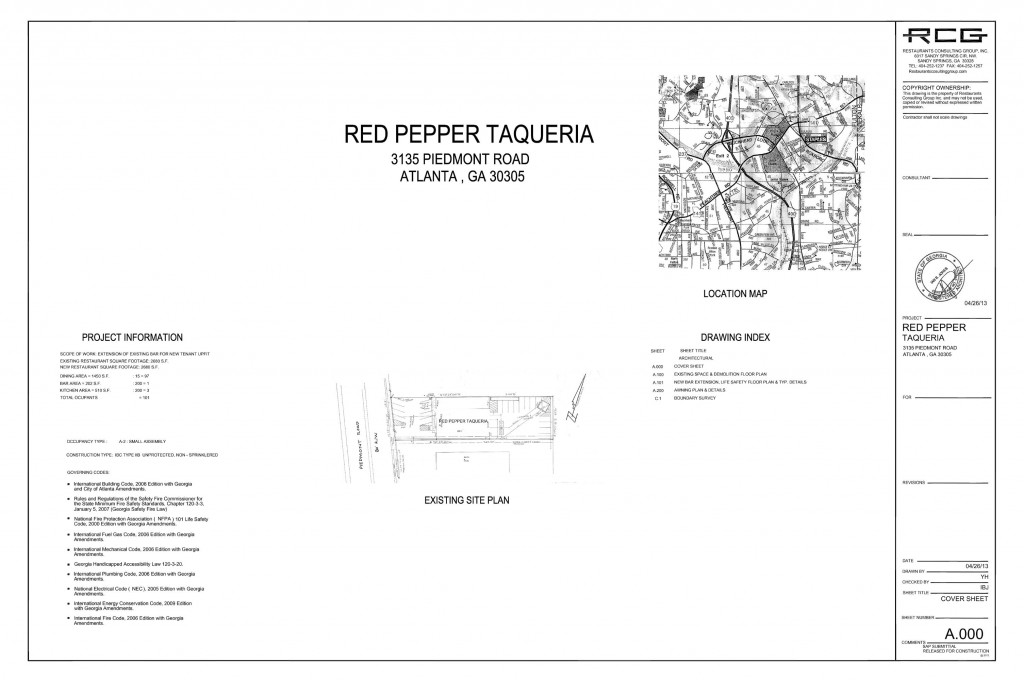 Applicant:  Chef Mimmo
SAP#:
Variation Requested: Outdoor Dining awning
Recommendation – The committee has advised the applicant that the maximum parking allowed for the entire site is 16 spaces and the minimum is 12.  The current configuration has too many spaces and two must be removed to not exceed the maximum allowable.  The committee also noted the following:
the parking must be screened from the street using a 30 to 42" vegetative or decorative fence,
the dumpster must be screened,
1 bike rack must be included, and
1 handicapped parking space is necessary.
The DRC provided the applicant with a sketch outlining the suggested reconfiguration of the parking lot to satisfy the removal and screening requirements.