11 on Maple
Project Scope:  Addition of 600sf deck for new building use (previously hair salon) which is a 1940's style Hollywood type restaurant concept.  Late night breakfast on weekends, live entertainment.  Semi-formal jacket required. Parking to be 100% valet operated by Executive Parking – offsite agreements with neighboring Garland Law Firm and Travel agency. Liquor license application has been submitted to the City of Atlanta and applicant has appeared before NPU-B in that regard.
Click image to download all documents: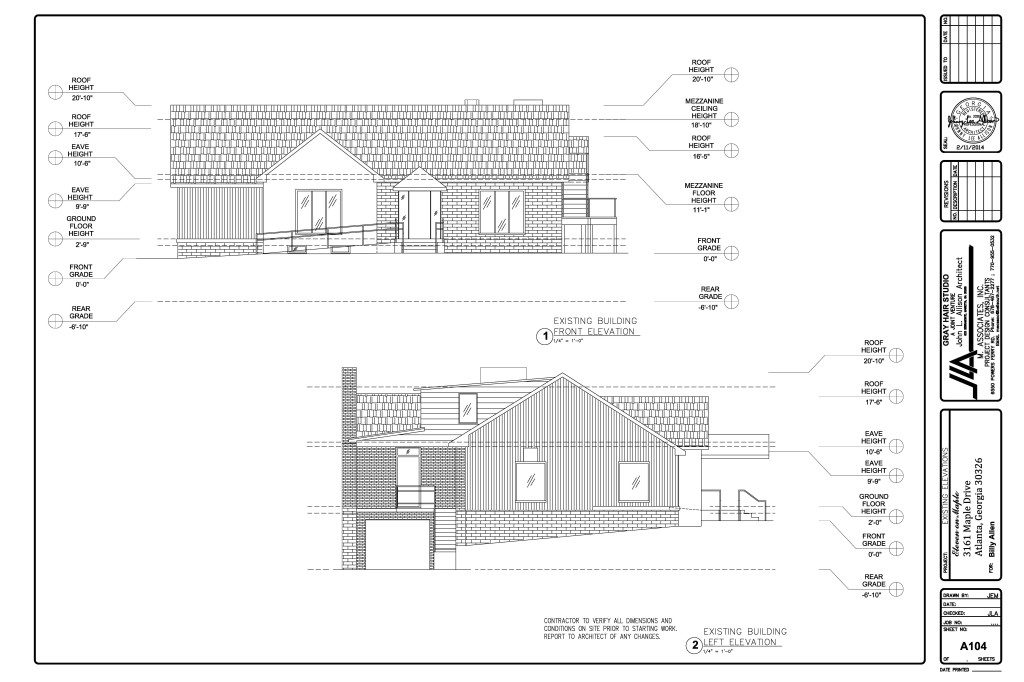 Applicant:  Billy Allen
Recommendations:
Sec 16-18I.023(5) Table – Parking Requirements –reflect calculation of parking requirements 1 parking space per 300 sf of floor area.  Provide additional documentation of square footage of the building for parking requirements for heated floor area of building as well as patron area.   (Applicant provided this information immediately following the meeting.   The lower level is 1,638sf, the main level is 1,996sf, and the upper level is 680sf. The total interior square footage is 4,314 and the total exterior square footage is 286. The total square footage for the building is 4,600)
Sec 16-18I.023(5)(b)(5) –  Valet Agreement – provide a valid agreement with valet that designates specific spaces being used for offsite parking.
Sec 16-18I.019(4) – Screen dumpsters with minimum of 6 foot opaque wall and gate.
Sec 16-18I.025 – Bicycle Parking – incorporate parking as required.
Sec 16-18I.023 (4) – Provide shrubs or other decorative fence or vegetation between 30 and 42 inches in height between the Maple Drive sidewalk and adjacent surface parking for the establishment.